Each year since 2011, Stack Overflow has asked developers about their favourite technologies, coding habits, and work preferences, as well as how they learn, share and level up. This year represents the largest group of respondents in our history: 64,000 developers took our annual survey in January.
As the world's largest and most trusted community of software developers, we run this survey and share these results to improve developers' lives: We want to empower developers by providing them with rich information about themselves, their industry, and their peers. And we want to use this information to educate employers about who developers are and what they need.
For the fifth year in a row, JavaScript was the most commonly used programming language. And once again, SQL takes second place and Java third. PHP and Python rank 5th.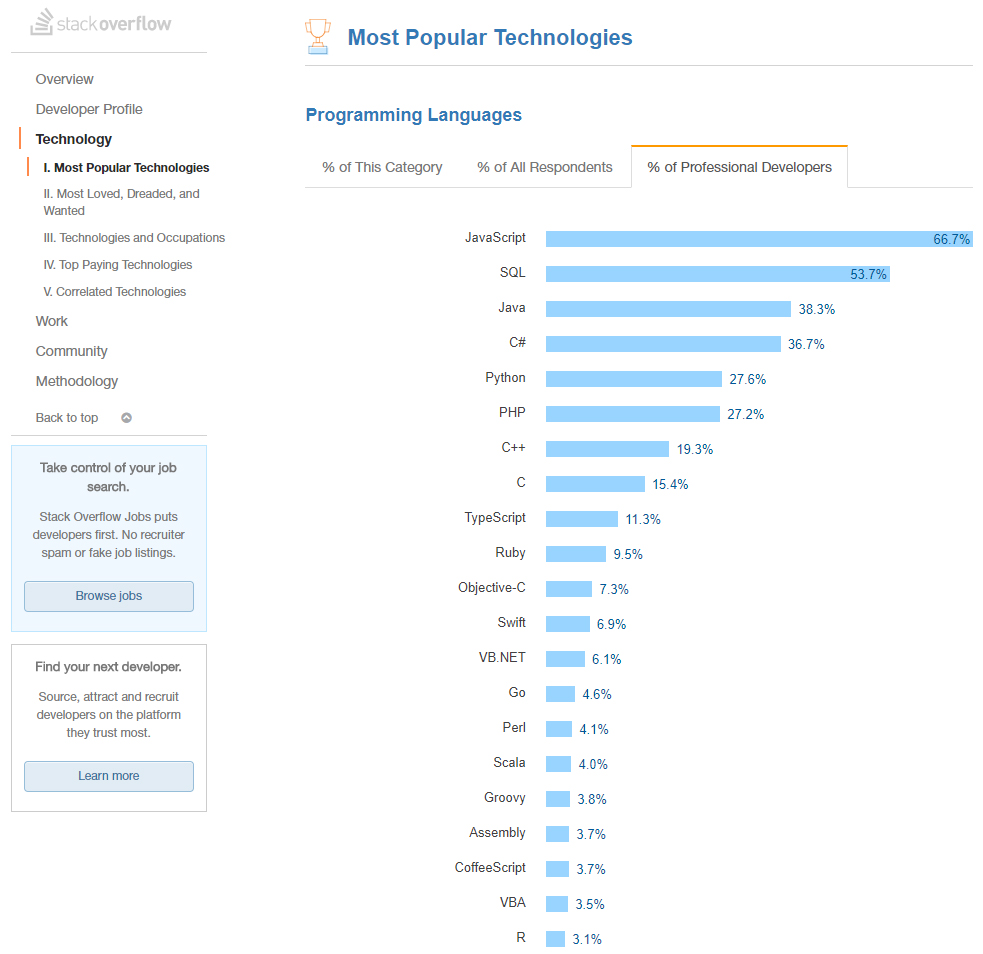 The main languages that we teach in the Coding Bootcamp Praha, JavaScript and PHP, are among the Most Popular Languages that the professional developers choose. We are always on the lookout for the hottest tech stack for you!
Due to the high demand for professional developers, coding bootcamps have exploded in popularity in the past few years. Although commonly perceived as a way for non-developers to transition into a new career, we found that 45.8% of those who said they'd gone through a bootcamp were already developers when they started the program. This is likely because many developers decide at various parts in their career that they need to upgrade their skills or learn new technologies to stay relevant in the job market.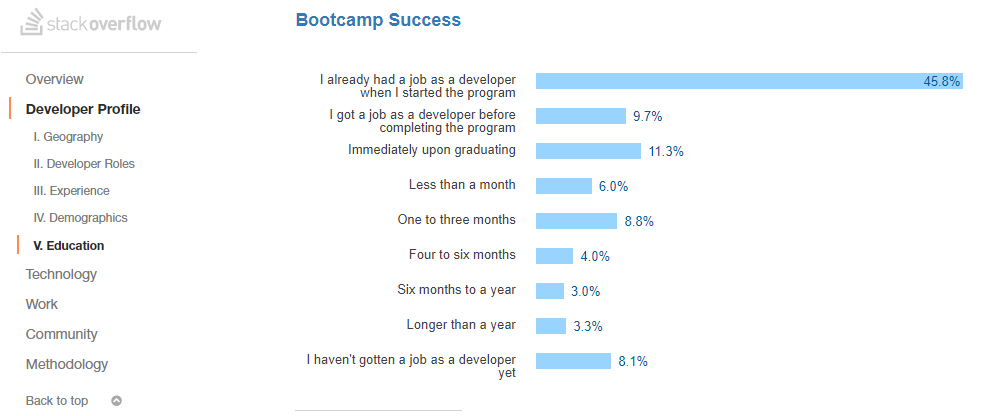 The numbers confirm the success of the coding bootcamp model. At the Coding Bootcamp Praha we educate career changers who typically did not have any programming-related job in the past. However, we have detected increased interest from programmers who are updating their skill set into the popular frameworks and libraries.
Check out the full article by Stack Overflow.
- December 2017 -