Coding Bootcamp Praha has moved forward with the implementation of a more flexible and approachable way of studying - the hybrid model.
Wanting to give everyone equal chances to attend classes, Coding Bootcamp Praha gives all students the possibility to choose between an online or in-person learning experience.
Coding in-person is back in our teaching schedule and we are welcoming everyone who feels overwhelmed by online learning.
Join us in at our new location at Strakonicka 3367 in Prague 5 (metro stop "Smichovske nadrazi") or continue your coding classes from the comfort of your home. The choice is yours, we are present in both "locations" :)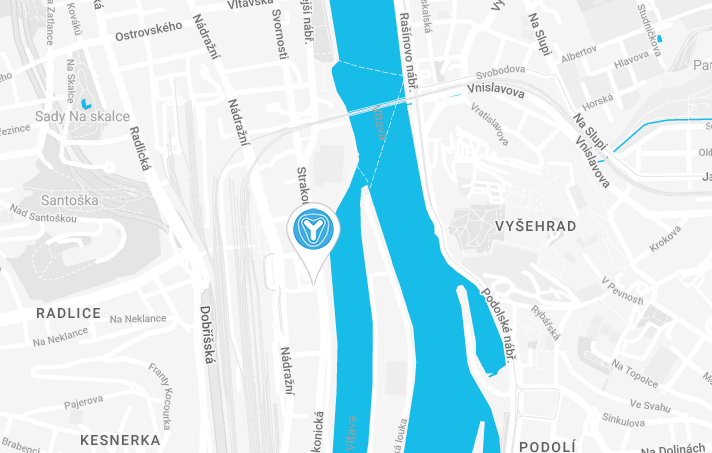 What is Hybrid Learning?
Hybrid study mode provides everyone with more freedom and lets students choose if they prefer to study remotely via Zoom or in-person in the classroom.
The typical day in our Hybrid Mode Bootcamp looks like this:
Class starts at 9:00! While some students are logging into Zoom, the others are sipping their morning coffee in the classroom. The instructor is seen and heard by students both at home and in the classroom, and is presenting their code and other materials both on screen as well as sharing it online. Everyone can easily interact with the instructor and other students just like in a regular classroom setting.
For teamwork exercises, we utilise both the virtual rooms as well as working with the students sitting next to each other. When the mentored part of the day ends, all students can continue studying together online, stay in the classroom to share knowledge, or combine both practices.
What to expect from Hybrid Learning?
Something that is suitable for one person, may not really work for others. How to learn in hybrid learning is your individual decision. Our first piece of advice for you is to consider combining both, in-person and online learning. Get the best experience from both worlds and see what works better for you each day.
The most common hybrid learning benefits are:

- the possibility to manage your own time
- flexibility to work with each other regardless of location.
Organizing your day and allowing yourself to arrange coursework around other responsibilities, can simplify a dense schedule. Having higher flexibility can be particularly important for our students who take care of kids or elderly relatives. Or for students who join us from abroad and cannot or prefer not to relocate. For them, the online study option has often been the only possibility of studying a full-time coding bootcamp.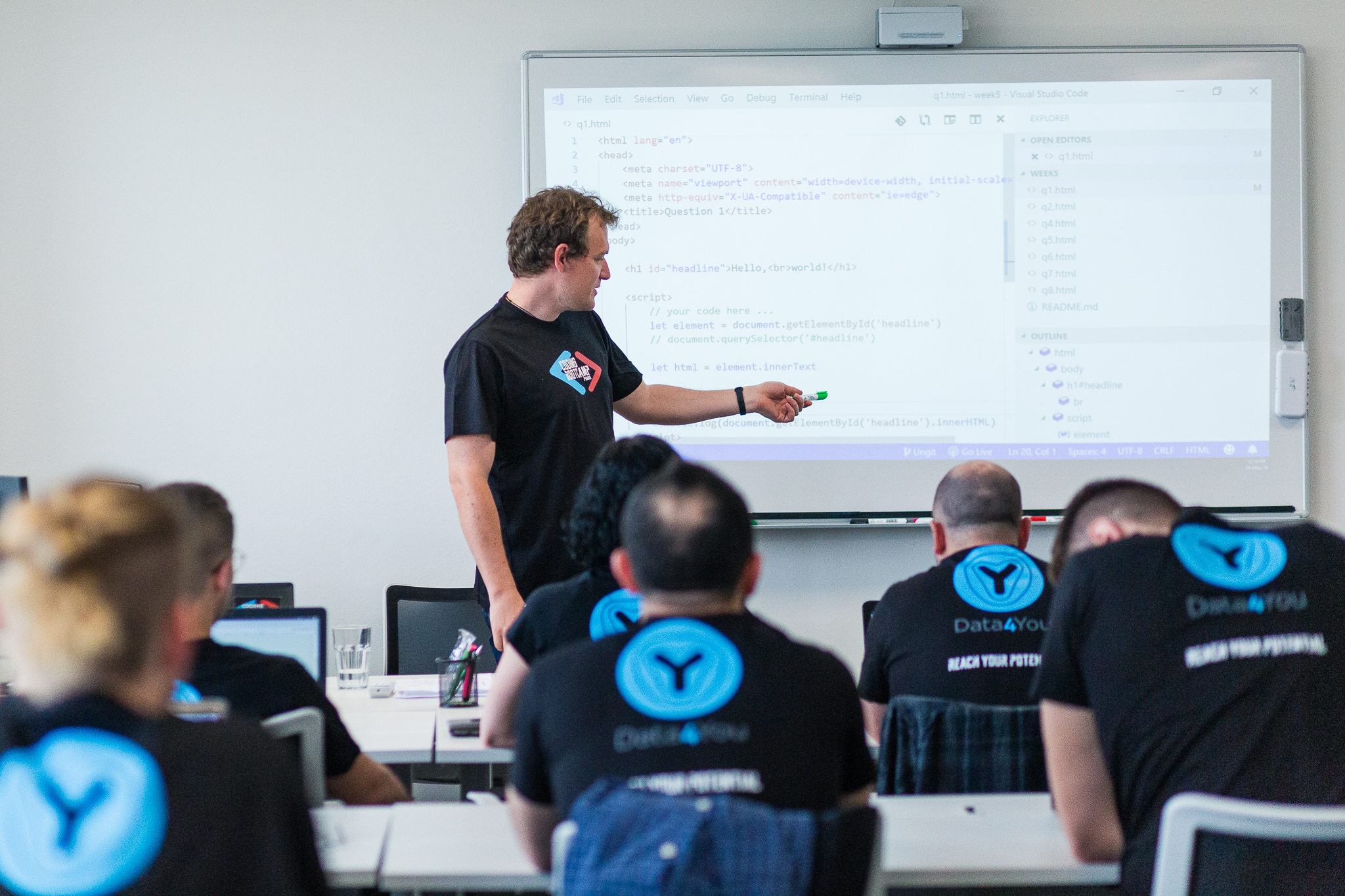 During the in-person studying, you will get actual face-to-face time with your instructor and other students. Seeing your mentor in front of you and classmates studying hard makes it easier for many of us to stay focused. Learning from home can bring challenges of getting distracted, so it is important to be good at organising your studies. The course itself runs in the same way for everyone but the fully online students should find a good way of organising their studies outside of the mentored time. We put together a few tips for studying online, which you might find useful.
Sometimes remote students might face Internet issues. Lower Internet speed can make it difficult to follow classes, which can contribute to absenting from classes and feeling discouraged. Make sure everything works well before classes start! Prevent situations in which technology is making your life worse, instead of improving it!
If you figured out your Internet connection, you might enjoy your days waking up a few minutes before the class starts and keeping the pajama trousers all day, if that's your thing :-) Just keep in mind that our remote students have their cameras on, to keep the same sense of belonging for everyone. You might take this into consideration when organising your study space, especially if you have roommates or family around.
When you grow tired of your apartment and join your classmates in person, you can make full use of our office space. During the breaks or after classes get a coffee or tea anytime in one of our kitchenettes, relax on a sofa, or tan on one of our rooftop terraces. Do you remember how many lifetime friendships started during the coffee break? ;-) The office is open to our students for studying also outside of the class time, so you can study together after classes or also during the weekend.
While you can do a number of online networking activities, most people find it a little more natural to start a personal conversation with people they see face to face. But many others feel fully comfortable interacting with others over chat and online classes, so you decide for yourself what works better for you. Especially during weekends, it might be more efficient to have an online study group and discuss a specific project together, without having to commute anywhere.
Studying at a coding bootcamp is an intensive experience and the sense of community helps our students to achieve their personal goals. So think about the topics we have discussed, think about your preferred way of doing things and decide every day what study mode suits you best.