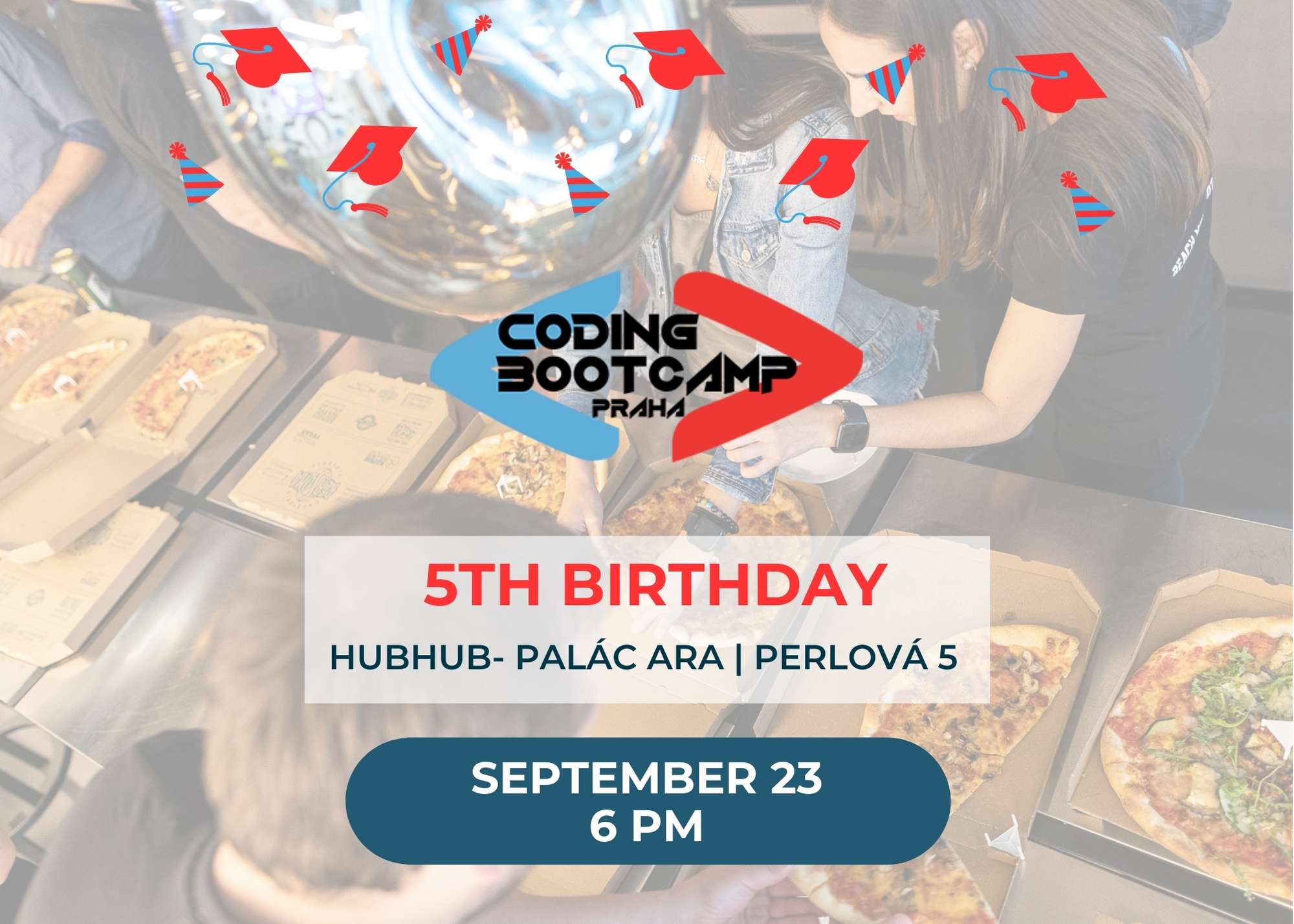 15 full-time batches with more than 200 international graduates is an awesome reason to celebrate, isn't it? 🥳 Thank you for being part of this journey!
Join us on September 23 from 6pm in our offices in HubHub, Palác ARA, Prague 1 for an evening full of fun, games and catching up! And as the more the merrier, feel free to bring a loved one 😉  
This event is for our alumni, current students, mentors and partners.
Confirm your attendance here
We are looking forward to seeing you!