On Thursday May 23rd, we held an opening party on the occasion of moving to new more modern offices. We had a blast seeing many of our alumni, mentors and everyone else engaged in the past and current bootcamps. It was one of a kind experience, so we tried our best to make it unforgettable for everybody! The whole day was full of preparations, we decorated the party floor with 100 balloons, arranged food & drinks and furnished the space properly. We also prepared a competition for our guests, which you can read more about in the following lines.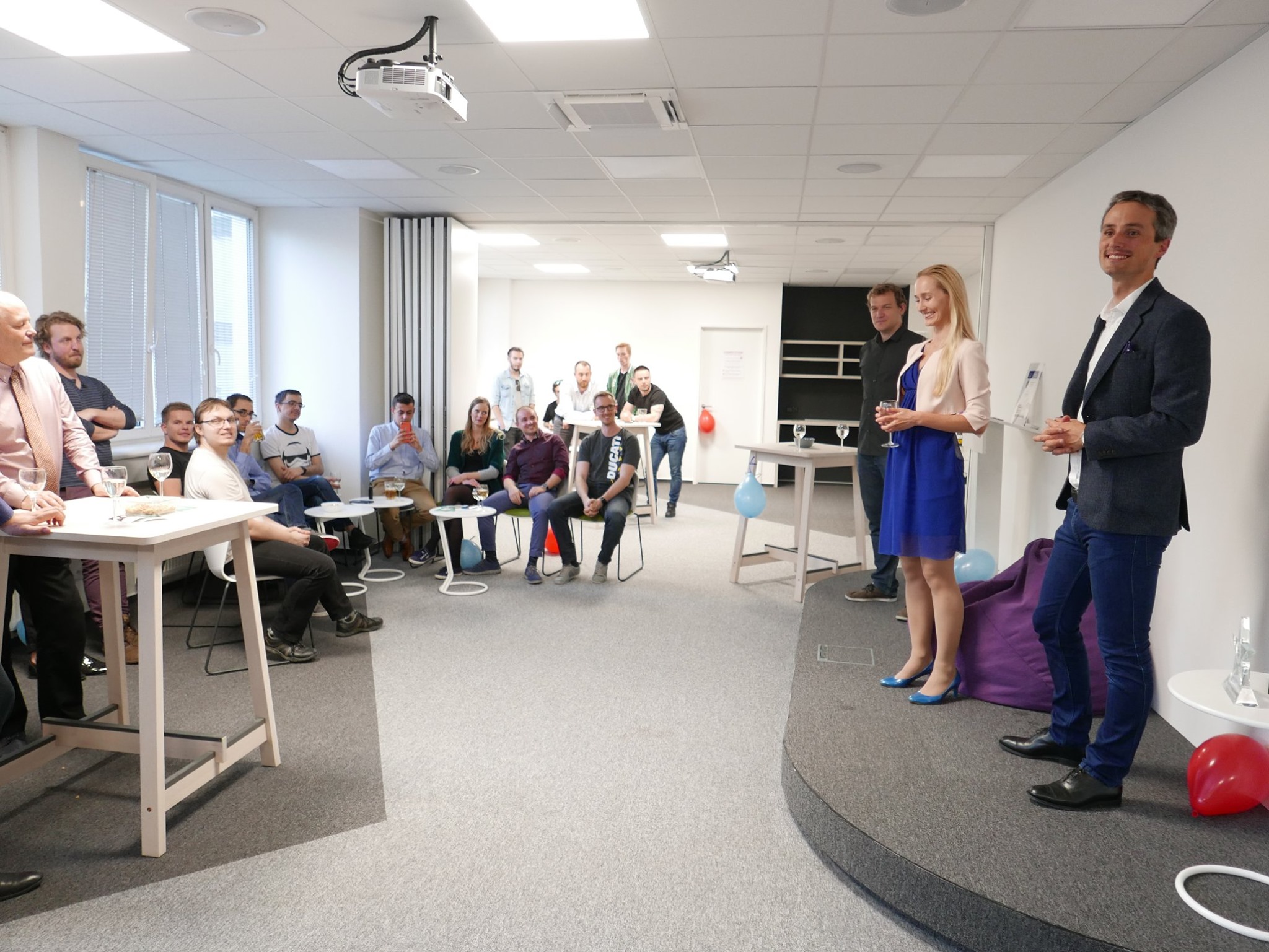 Even though there was an ice hockey championship game happening at the same time, we had a great turnout and our guests could participate in our special competition. What were the rules? It was basically a photo contest, where two winners had to either have the most liked photo on Instagram, or they had to post the biggest number of photos with our hashtag #CodingBootcampPraha. What was the prize? There were actually two prizes for two winners - two bottles of champagne and a superhero figure! Participants could use several fun props for their photoshooting and also our new photo frame by partyframe.cz. To make it really memorable, all the photos could be printed as polaroids in the photo booth right on the spot!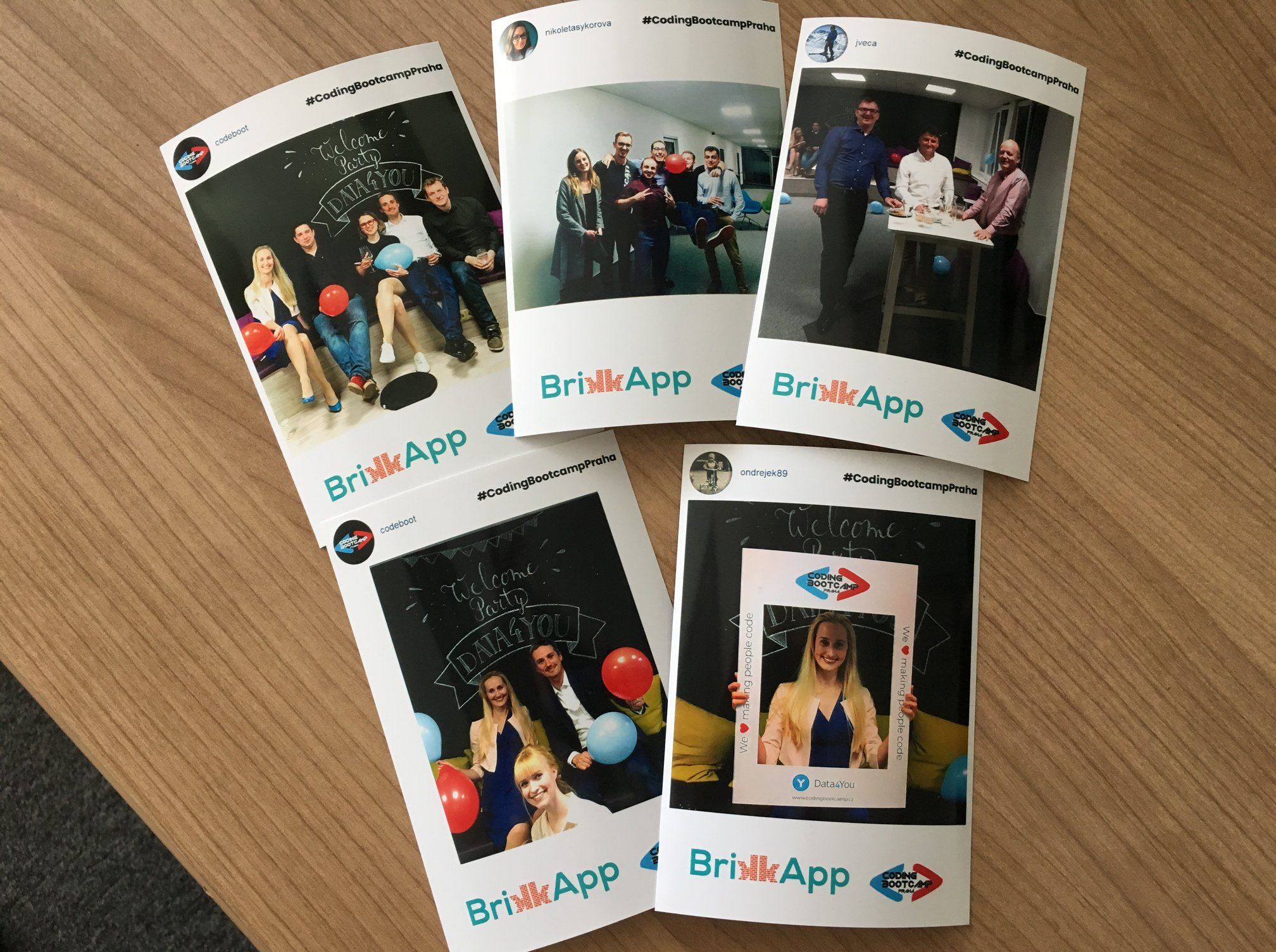 Guests received a welcome drink, Coding Bootcamp Praha founders Jana Vecerkova & Jan Vecerka had a speech about company's successes and then it all was fun and games (for some until early morning!). We are grateful for meeting our colleagues from the building and spending such a great time with our partners and students outside of the class. Thank you all for coming!
To see all the photos from the evening in our Facebook gallery, click HERE.